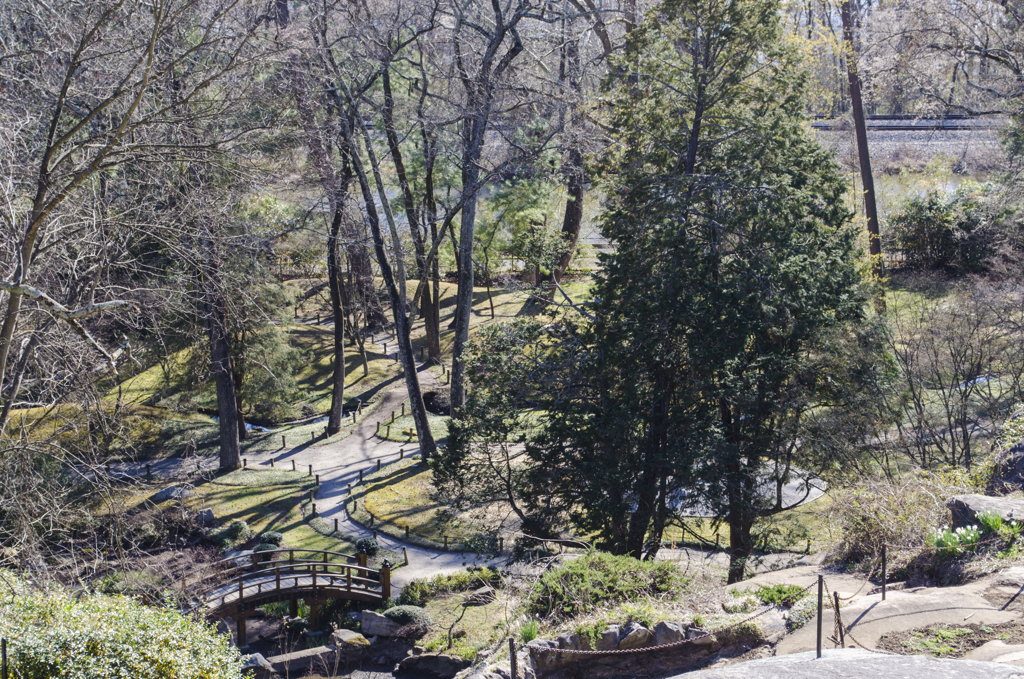 [Photographed by Roberto Duperior - Maymont Park Richmond, Va - 2018]
Roberto Duperior is an artist and painter from Richmond, Virginia. He creates expressive art with a retro-animatic style, that some might call Neo Traditional. His work is inspired by everyday life, and the emotions it evokes. His passion for art shines through in each piece, creating vivid stories to explore and admire.  
Roberto has fine art and graphic design skills, as well as a unique self-made style. He continues to create thought-provoking visuals, ensuring that each piece of art has its own individual story.
"I wish to convey my reality into the eyes, thoughts & minds of others through my artistic capability. I have been creating ever since I've been a young child. I have attempting to relay my vision onto the world through any type of art I could find, but alas, what is the price of one's soul in monetary terms?"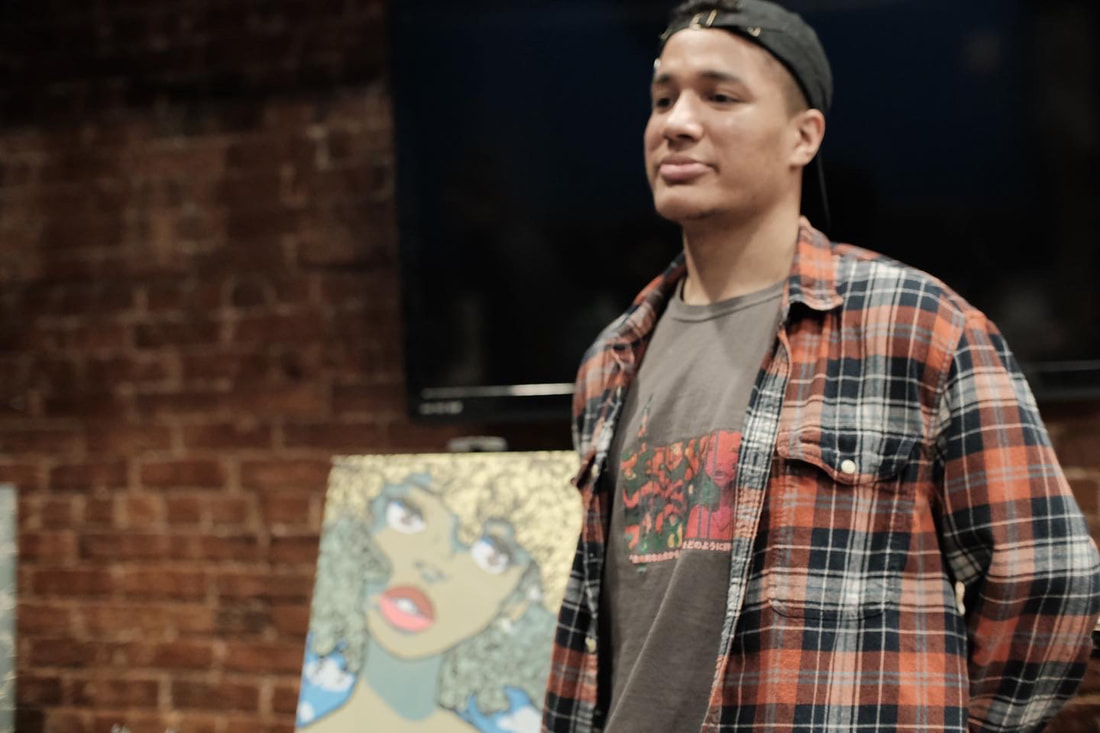 [Photographed by Bert Trendz @bert_trendz - New York , NY East Village - 2020]
Getting his start in Virginia Roberto has traveled the world reaching others across the globe with his art. His first solo exhibition in 2018 rightfully named "Evolution" displayed in Richmond's own Carytown set forth his progression as an artist. This solidified him as someone to lookout for from the DMV area.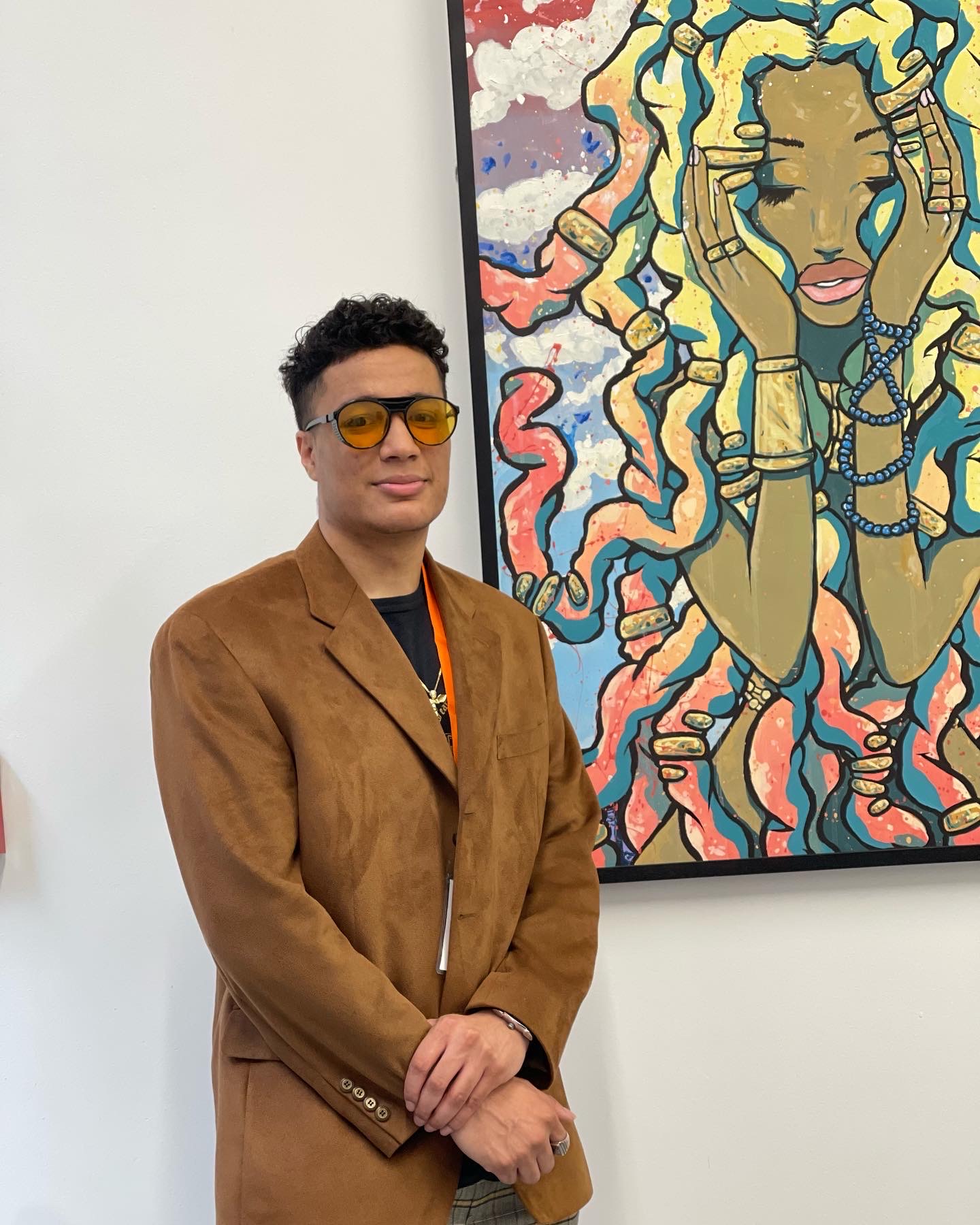 [Photographed by Hawi Awash - "REVIVAL" Exhibition Soho, NY at YEMA - 2022]
The Exhibition titled "REVIVAL" represents the renaissance of art depicted by the artist Roberto Duperior. Each piece favors ideas and emotions varying from self preservation to starting a new. Past experiences and subsequent goals play a major role in the theme of this exhibition. This exhibition gives a glimpse into the past and near future of what the definition of fine art is and can be!